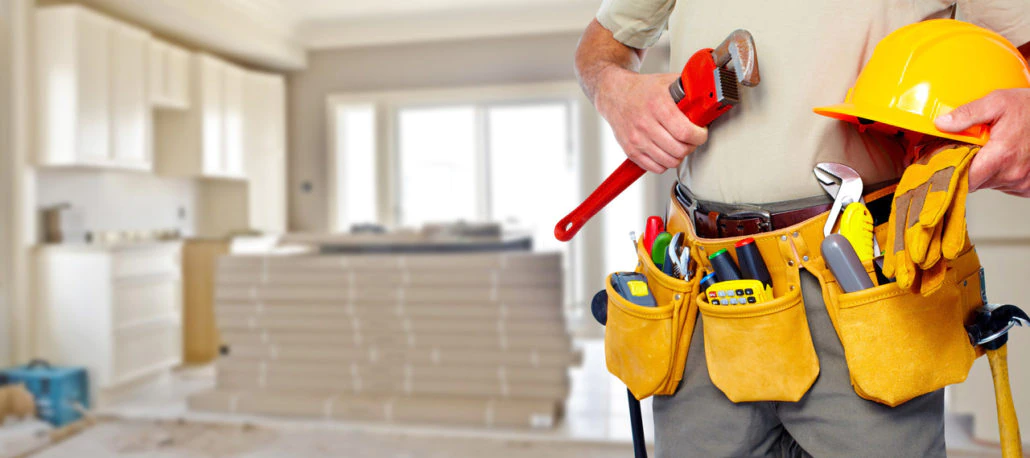 Hiring the right handyman service for home improvements can be tough – and it is one of the most important decisions you will make for your home improvement project. The vast majority of home improvement contractors are trustworthy and honest, but unfortunately there will always be those who will try to run a scam. So, how can you make sure that you find a reputable and reliable contractor? And how you do ensure that you are hiring the right professionals for the job? Read on to find out.
Following are 12 tips on hiring a handyman service for major home improvement's:
1. Know Your Home Improvement Goals
Before you start your search for a handyman service, it is important that you have a specific idea of what you have in mind for your home improvement project. This will allow you to get accurate assessments for the various handyman services and will help you choose the one that offers the fairest price.
2. Search Online
Start your search online. Websites like HomeAdvisor and Angie's List help take the guesswork out of hiring such services. They are excellent websites to start your search. They have a large database of home improvement service providers reviewed by verified members.
3. Find the Service with the Best Reputation
Apart from online search, it is also recommended that you ask your family and friends for suggestions on which handyman service to hire. It would also be a good idea to visit your local hardware store and ask the staff which contractors in the area might be the best to work with.
4, Compare Home Contractor Profiles
As you are looking for handyman service providers online, there are a few ways to narrow down your list. You want to hire the contractors that specialize in the home improvement tasks that you need to complete. Also, make sure that they have a large portfolio that showcases before and after photos of their completed projects. Don't forget to use review and rating systems to help you choose.
5. Check Their Certifications and Insurances
You want to make sure that the handyman service you are hiring has certain insurances and, depending on your specific project, certain certifications. At the very least, a handyman service provider should have a general liability insurance and workers' compensation coverage.
6. Consider How Long the Company Has Been in Business
Make sure that the contractor you want to hire for your home improvement project has a proven background of service and stability. If a company tells you that they have 30 years of experience, find out what they mean. This is because even if the company was established 30 years ago, it doesn't necessarily mean that they have any financial backing or background to satisfy their customers. So, don't hire a handyman service based on years in the business alone.
7. Consider the Warranty Offered on the Company's Products
This is important especially if the handyman service you want to hire is relatively new in the market. With new companies going out of business all the time, you simply cannot trust the lifetime warranty period they offer. However, if it is a long-standing, established company, you can have peace of mind that the warranty offered will stay in effect.
8. Quality Versus Dollar Value
When choosing a handyman service for home improvements, cost is an extremely important consideration. However, keep in mind that cheaper is not always better. If a service sounds too good to be true for the offered price, it probably is.
9. Ask Questions
Spend some time interviewing the contractors to see who will be the most suitable for your project. It is highly recommended that you ask targeted questions during the interview in-person or phone conversation.
10. Contact References
Ask the handyman service provider for some references. From the list of references that they provide, you want to look for people you can contact who the company has already served – particularly those who had similar home improvement projects as yours. Contact those clients and ask them how the project has held up over time.
11. Get Review Proposals and Bids
If you have multiple handyman service providers on your list, invite each of them to visit your home to inspect what needs to be done. Then ask them to give you a bid and proposal. The proposal you should accept depends your budget and your overall goal for the project.
12. Make Sure You Are Comfortable with the Contract
Last tip for hiring a handyman service for home improvements is to make sure that you are comfortable with the contract the contractor offers. The contract should be detailed and you should be able to understand each and every part of it. After all, it's your money and your home.
Finding a reliable handyman service takes time and research, but the effort is totally worth it. Dealing with someone who is trustworthy, experienced, and professional will relieve a lot of stress in an already stressful situation and help you make sure that you get what you are paying for.